ABOUT THE CONCERT
This beloved annual tradition embraces the season with Christmas classics and enchanting music! Let the music of the season weave another magical memory for you and your family with music featuring the Columbus Indiana Children's Choir, the Philharmonic Chorus, and a special evening appearance by vocalist Sylvia McNair!
Holiday Pops
Saturday • December 10, 2022
Matinée @ 3:00 PM (Doors Open 2:15 PM)
Evening @ 7:30 PM (Doors Open 6:45 PM)
Featuring Special Guest Conductor Maestro Brian Eads*

Evening Concert Performers
Guest vocalist Sylvia McNair
and Columbus Indiana Children's Choir
also with the Philharmonic Chorus
Columbus East Robbins Auditorium
230 S. Marr Rd.
Columbus, IN 47201

* Dr. Brian Eads is appearing as a guest conductor, not a finalist.
ABOUT SYLVIA MCNAIR
Two-time Grammy Award winner and two-time Regional Emmy winner Sylvia McNair is in her fourth decade of professional singing. She has performed with most of the world's great opera houses and symphony orchestras including the Metropolitan Opera, the Lyric Opera of Chicago, the Vienna State Opera and the Salzburg Festival. She was a frequent guest soloist with the New York Philharmonic, the Chicago Symphony, the Philharmonics of Vienna and Berlin, and Carnegie Hall singing music from Bach, Handel and Mozart to Beethoven, Brahms and Mahler, as well as commissions created for her.
 After 20 years of singing to her credit, McNair made a decision to devote her vocal energies to the Great American Songbook, music by Gershwin, Arlen, Porter, Bernstein and Sondheim. Her one-woman cabaret show called Subject to Change, a musical autobiography was performed at the Algonquin and Carlisle Hotels in New York, Feinstein's at the Regency, and in venues all across the country. The "live" recording, performed at the Aspen Music Festival, is available on Amazon.
In total, Sylvia McNair has made over 70 recordings of operas, oratorios, classical and popular songs.
For 10 years, she served on the faculty of the Jacobs School of Music, Indiana University, where she made friendships with students that will last a lifetime.
Today, she is leaning into her retirement career teaching English as a New Language (ENL), working at a Food Pantry, serving the mission of the Refugee Support Network in her hometown, playing her violin with an elementary school program called The Violin Project, singing in a choir and hosting a classical music radio show on the NPR affiliate in Bloomington (IN), WFIU. She is also mother to Pearl, the sweetest and most beautiful cocker spaniel who ever lived.
Sylvia is an enthusiastic supporter of many non-profits including New Hope for Families (newhope4families.org), Habitat for Humanity (habitat.org), Songs By Heart (songsbyheart.org), and Beacon Inc (beaconinc.org) among others.
Forty years of professional singing is a long run. McNair is as surprised as anyone it has lasted this long and she is eternally grateful for the many opportunities she was given. Please visit sylviamcnair.com
ABOUT CICC
The Preparatory Choir is a non-auditioned experience for 1st-3rd grade students. Children are introduced to choral music in a rehearsal setting while experiencing a fun, educational group choir.
The Descant and Concert Choirs are for beginning, intermediate and advanced singers. These choirs perform in concerts and at community events for the general public.
A vocal assessment helps place your child in the appropriate choir. For more information, contact CICC Administrator Deborah Eikenbary at cicc@thecip.org. Log on to the Indianapolis Children's Choir website for tuition and scholarship information: www.icchoir.org.
ABOUT CICC DIRECTOR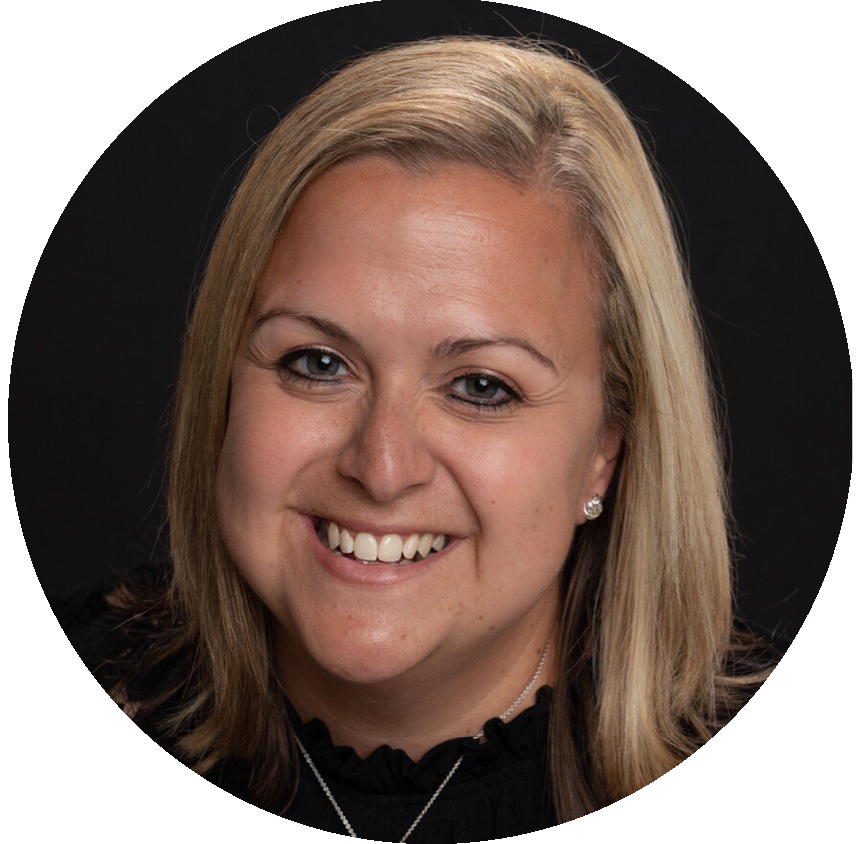 Melissa Garcia
CICC Director • Concert, Descant, Prep Choirs
Melissa M. Garcia is a passionate instructor who inspires children by allowing them to experience music from many genres and cultures. She is an expert at motivating young singers through activities aimed at music literacy while giving them a foundation of healthy and age-appropriate singing technique.
Mrs. Garcia has served as a conductor with the Indianapolis Children's Choir for the past 6 years. She has been fortunate to work with ICC singers of many different ages spanning from the Intermediate-advanced choir and beginning level choirs. As a specialist in youth choirs, Mrs. Garcia has been served as a guest conductor for numerous honor choir festivals in Indiana. Additionally, she is on the summer staff of the Heartland Youth Choir in Des Moines, Iowa where she serves as conductor of the SummerTunes Choir and teaches Kodaly Musicianship classes.
Mrs. Garcia's teaching career spans from pre-school music through high school choral programs. In addition to her work with children's choruses, Mrs. Garcia served for several years as a music educator at Light & Life Christian Preschool in Avon, IN. Prior to her work in Indiana, Mrs. Garcia was the Associate Director of the Northern California Children's Choir where she also served as an elementary music educator. While living in Iowa, she served as a private voice teacher and instructor for the Heartland Youth Choir in Des Moines, as a music instructor for the Des Moines Children's Choruses and the Iowa Youth Chorus. In addition, she served as a director for the middle school and high school choral department in Earlham, Iowa. While a student at Iowa State University, she held an internship position as the Assistant Conductor for the Preparatory Choir with the Ames Children's Choir.
Mrs. Garcia received her BME from Iowa State University in 2005. In addition, she has completed her Kodaly Certification from Indiana University. She is recently served as a Co-President of Indiana Kodaly Educators.
ABOUT PHILHARMONIC CHORUS
Led by Interim Conductor Caio Guimarães, the Columbus Philharmonic Chorus encompasses a wide range of skill levels and experience from high school students to mature adults. It is the Chorus's mission to serve as part of the orchestra during the concert season, performing choral-orchestral works. It is the largest and most significant adult education program of the Philharmonic's wide range of educational offerings.
Founded in 1987, the Chorus has played an integral role in the Philharmonic's concert programming. In its first concert, soloists Sarah Kittle, Janie Gordon, Victor Floyd, and Owen Hungerford sang Serenade to Music by Ralph Vaughan Williams. Fifty-two singers from the Columbus area comprised the original Chorus. Over the past 28 seasons, a number of those singers have participated regularly with 40 to 60 other local and regional singers in each of the Choral concerts.
The wide repertoire of the Chorus includes performances of such classical works as Bach's St. Matthew Passion, Dan Forrest's Requiem for the Living and in paradisum, "The Ninth" and the massive Missa Solemnis by Beethoven, Verdi's Requiem, Peaceable Kingdom and numerous other pieces written by Randall Thompson, Honegger's King David, many works composed by John Rutter including his Requiem, and Handel's Israel in Egypt. The Chorus has also performed all of the choral-orchestral music of Johannes Brahms. Lighter concerts have included opera choruses and the Broadway music of Andrew Lloyd Webber, Rodgers and Hammerstein, Lerner and Lowe, and Leonard Bernstein.
JOIN THE CHORUS
We welcome you to join the Philharmonic Chorus, helping singers strive for musical excellence. Our non-auditioned Chorus includes approximately 80 volunteer singers of all ages. Any singer who can read music, finds pleasure in the teamwork of chorus participation and is willing to strive for musical excellence is encouraged to join.
We rehearse Monday evenings, 7:00 to 9:00 PM at First United Methodist Church. For information, contact Lexi Schneider at 812-376-2638 or lschneider@thecip.org.