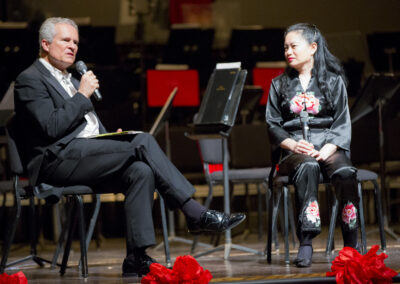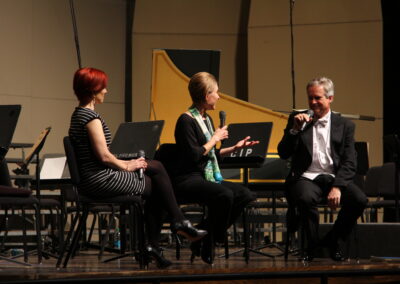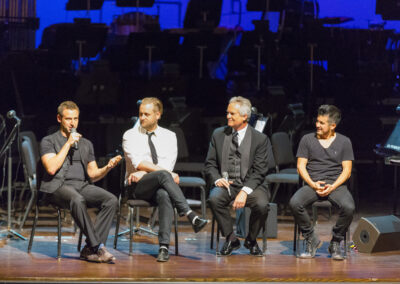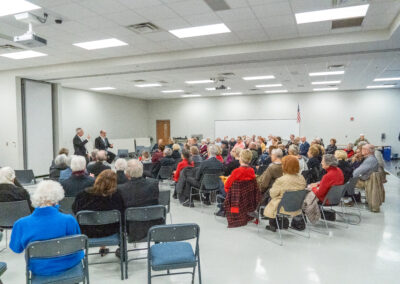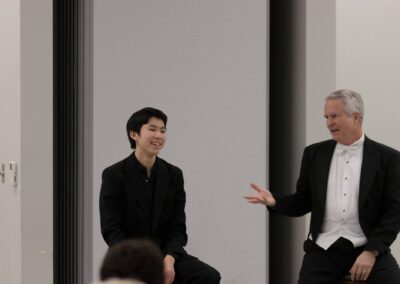 MUSICALLY SPEAKING
Musically Speaking begins 45 minutes prior to most concerts at 6:45pm in the Large Group Instruction (LGI) Room at Erne Auditorium. In these entertaining, spirited and informative conversations, Artistic Director and Conductor David Bowden and guest artists share their thoughts, ideas, insights and anecdotes — a wonderful chance to become familiar with the performers and the great music played by the Philharmonic. Musically Speaking is free to all concert ticket-holders.
The easiest access to the LGI Room is from the south parking lot bordered by 25th Street and Home Avenue.  We'll have an usher stationed at that door and others to direct you to the LGI room behind the auditorium.
Check your concert page for details about Musically Speaking for that event. For most performances at Columbus East High School, this pre-concert event takes place in room C110.
"I always attend Musically Speaking before each concert. It makes my concert experience so much better.
I feel better connected to the musicians before the performance even starts!