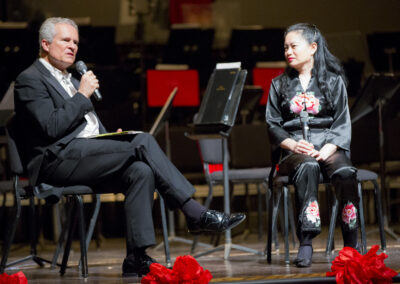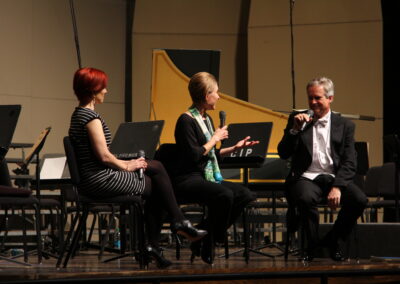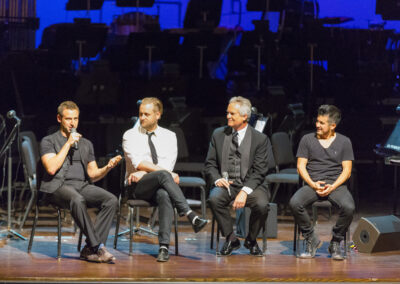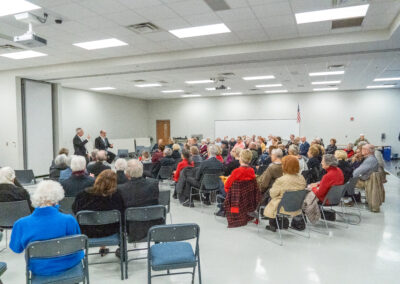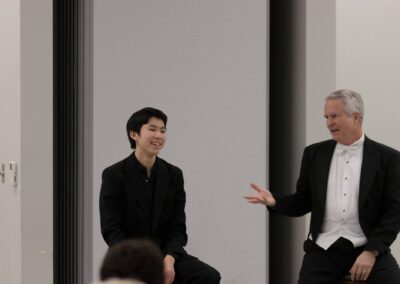 MUSICALLY SPEAKING
Musically Speaking begins 45 minutes prior to most concerts at 6:45pm at Erne Auditorium. Returning for the 2022-2023 Maestro season, our Conductor Finalists will share their thoughts, ideas, insights and anecdotes in these entertaining, spirited and informative conversations— a wonderful chance to become familiar with the performers and the great music played by the Philharmonic. Musically Speaking is free to all concert ticket-holders.
Check your concert page for details about Musically Speaking for that event. For most performances at Columbus East High School, this pre-concert event takes place in room C110.
"I always attend Musically Speaking before each concert. It makes my concert experience so much better. I feel better connected to the musicians before the performance even starts!