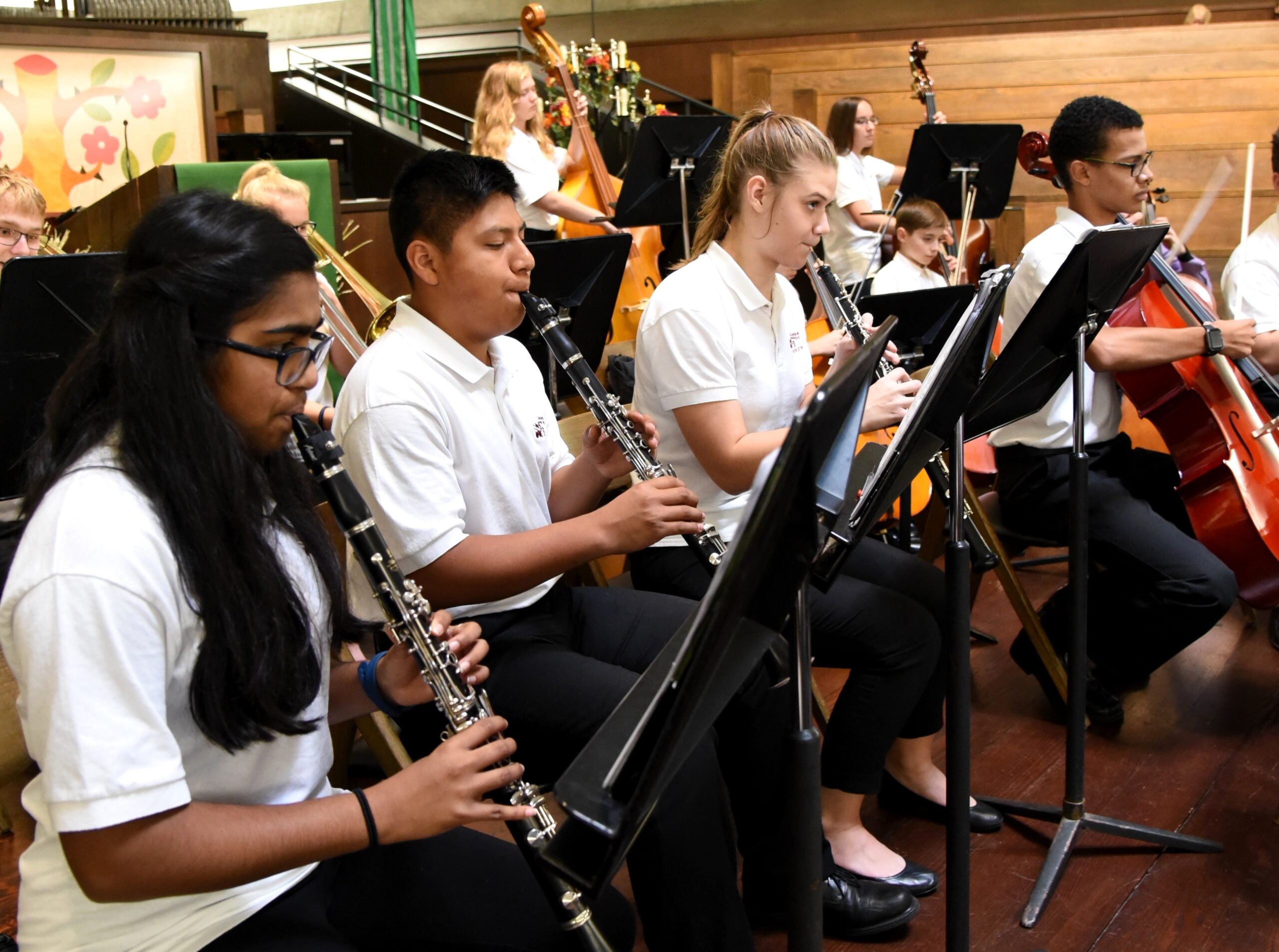 PHILHARMONIC YOUTH ORCHESTRA
The Philharmonic Youth Orchestra offers advanced students an experience in performance and an introduction to professional work habits. Fourth through twelfth grade students from Bartholomew and the surrounding counties participate in this group.
Philharmonic Youth Orchestra auditions are held by appointment.
Audition requirements: interview, solo, sight reading.
For information, contact PYO Director Vanessa Edwards at 812-376-2638, x4.
"Thank you Vanessa for all of your dedication to the children of our community! We have seen our child grow,
and learn to love music even more with your attention."