CANCELLED: Tchaikovsky!

Saturday • April 25, 2020 • 7:30 p.m.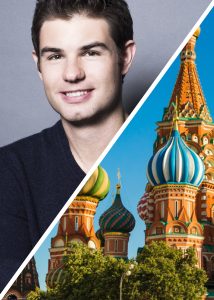 Columbus North Erne Auditorium
1400 25th Street • Columbus, IN 47201
Drew Petersen, piano
Celebrate the most melodious of composers with the sublime musicianship of Drew Petersen who wowed us this past season with his effortless virtuosity. The triumphant opening of Tchaikovsky's First Piano Concerto grabs you with its breathtaking power and doesn't let go until its "raise the roof" ending. The fourth Symphony of Tchaikovsky opens with an imposing theme representing Fate, a theme that launches us into the despairing composer's dramatic exploration of human existence with all its beauty, joy, pain, and struggles, ending powerfully with triumph over fate.
This event is cancelled. For details, visit our COVID-19 Update page.