Choral Festival Camp
June 5-10, 2017
Central Middle School
For grades 4-8
Registration Coming Soon!
June 11, 2017 (Saturday, not Friday)
Columbus North High School
Sessions run 9am – noon Monday through Thursday, and 9am – 12:30 pm Friday.
For more than 20 years, the Choral Festival has brought together kids who love to sing for a week of music-making and fun!  Kids will learn, laugh, and sing together in a vigorous, fast-paced environment.
Activities include:
Learning songs from a variety of cultures
Vocal development in every choral rehearsal
Games designed to develop rhythm, music reading, and harmonic skills
Drumming, movement, recorder, and Orff Ensemble
Performing in a public concert at 6:30 p.m. June 12 at Central Middle School!
For more information, please contact:
Deb Eikenbary, CICC Coordinator
812-376-2638 x7     ||     educate@thecip.org
---
Philharmonic Strings Camp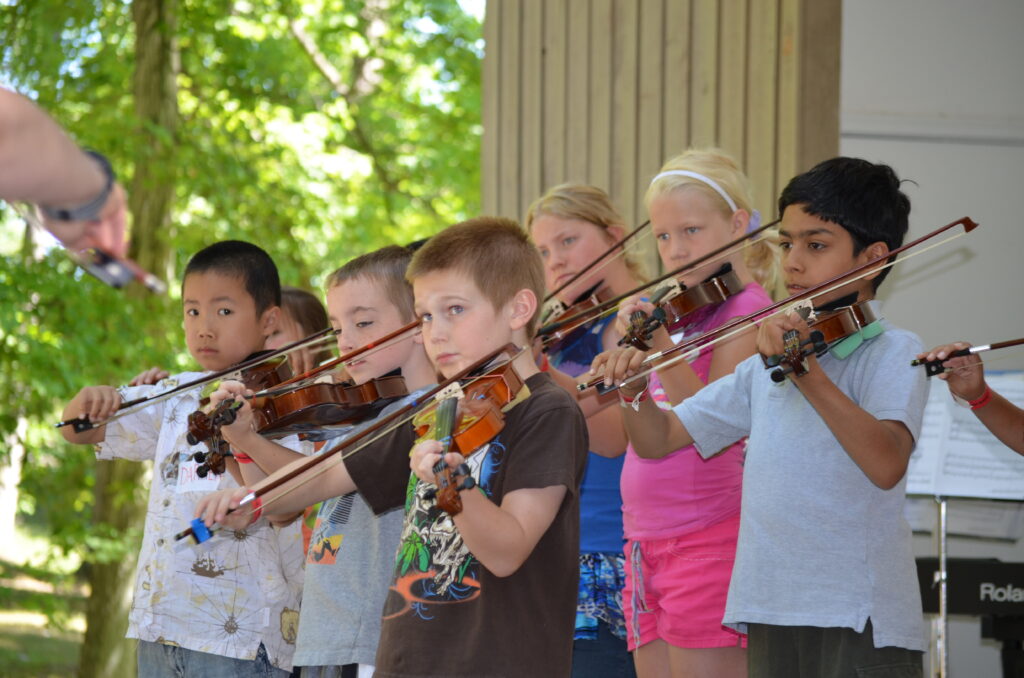 June 19 – 23, 2017 | Monday – Friday
9:00 a.m. – 4:00 p.m.
Ceraland Park
3989 S 525 E
Columbus, IN 47203
Register for Strings Camp
Vanessa Edwards – Camp Director
Columbus Philharmonic Musicians & Music Teachers – Instructors
For beginner (no prior experience) through advanced strings players.
Strings Camp is an exciting one week interactive experience for young musicians of all levels.  Your child's day will be filled with fun and exciting musical experiences including classes in conducting, composer/music recognition, making musical instruments and Kathy Dell's musical games. Swimming, tie-dyeing their souvenir camp shirt and other arts and crafts will complete their busy fun-filled schedule.
Registration Form (PDF)
Strings Camp Photos
Strings Camp Concert

Friday, June 23, 2017
5:30 p.m.
First Christian Church Courtyard
531 5th St.
Columbus, IN 47201
*Concert is free and open to the public*
For more information, please contact:
Vanessa Edwards, Philharmonic Education Director
812-376-2638 x4     ||     educate@thecip.org